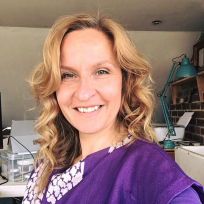 Drawing From Nature
Saturday 27 November 2021
10.00 a.m. – 4 00 p.m.
Jo is a Wiltshire based artist working from her loft studio and is inspired by the countryside,people, places and life here in the UK or on travels abroad. In 2015 she purposefully reconnected with her own creative interests,primarily through drawing. She loves to draw from observation and to reflect on and capture her daily life through her Drawing Diaries. She runs workshops in a range of settings, helping others to draw through building confidence,teaching new skills and techniques and encouraging a personal exploration and enjoyment of drawing. In contrast she makes carefully observed botanical studies, seeking to capture and emphasise colour, texture and shape.Jo trained at Chelsea School of Art achieving a BA (Hons) Public Art/Art for Architecture. She has worked on an array of arts projects, from starting out as a volunteer on a community sculpture project in Cumbria to working as an Artist and Project Manager with renowned outdoor arts organisation, Kinetika. She has worked as a freelance Arts Manager for over 20years, working in community arts, latterly producing large scale outdoor arts festivals and walking festivals.
On this course we shall explore and capture the form, colour, textures and shapes of plants and flowers using a range of pens, pencils and markmaking tools in the fun and experimental workshop. With late summer plants and flowers as our inspiration, including some of the local flora from the Wye Valley and the Arts Centre's own orchard, we shall begin the day drawing from observation using found mark making tools to capture the main characteristics of our beautiful, natural subjects. Gradually, we will hone in on textures, colours and markings using coloured pencils and chalk pastels. This workshop is suitable for beginners and anyone wanting to develop their skills. Throughout the day we will explore a number of drawing techniques, for example line drawing, crosshatching and shading. With top tips on tools and techniques you will gain confidence in your drawing, make new friends and have fun along the way!
Materials can be provided at cost by Jo payable on the day or please bring your own and a list can be sent to you at the time of booking.