THE WYE VALLEY ARTS CENTRE,
LLANDOGO, MONMOUTHSHIRE
Tel 01594 530214/01594 530758
email www.info@wyearts.co.uk
THE WYE VALLEY ARTS CENTRE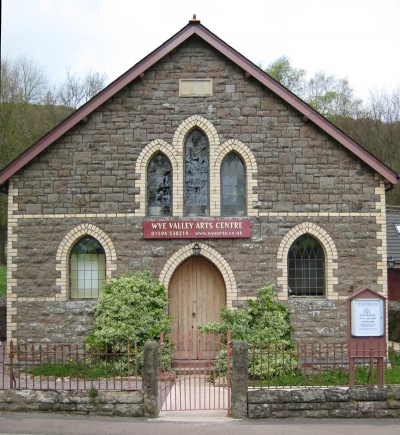 LLANDOGO, MONMOUTHSHIRE
The Wye Valley Arts Centre in the heart of the
picturesque village of Llandogo is an inspiring
environment with excellent studio facilities and
an ideal place for students to enjoy a wide range
of courses which includes Painting, Drawing,
Life Drawing, Sculpture, and various crafts such as silver jewellery.
Beginners and improvers are very welcome
on all the courses as all will enjoy the individual
attention which the tutors can give to small
groups of students. There are 1, 2 and 4 day
courses and weekly classes. Please ask for
further details. We hope you will find an
opportunity to come to The Wye Valley Arts Centre
to enjoy our beautiful inspirational surroundings
– the perfect creative environment.
E PACE ARS EX ARTE PAX
FROM PEACE ART
FROM ART PEACE
The Wye Valley Arts Centre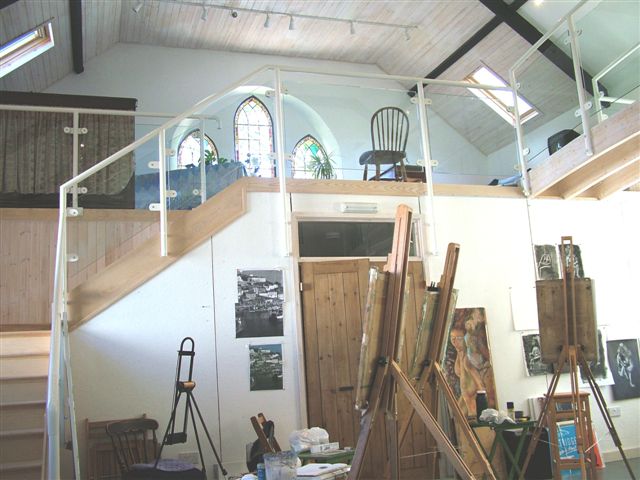 is located between Chepstow and Monmouth on
the A466 in the heart of the village of Llandogo in
the beautiful Wye Valley, the border between England
and Wales. It is easily accessible by car being
approximately 45 mins from Bristol and Cardiff,
1.5 hours from Birmingham and 2.5 hours from London.
Guests arriving by public transport
(British Rail or National Express) may arrive in
Chepstow or Lydney from where the Centre
may be reached by bus route 69 or taxi.
Please ask for further details
Wye Valley Arts Centre,
Llandogo
Monmouthshire
NP25 4TW
Tel: 01594 530214 / 01594 530758
e-mail info@wyearts.co.uk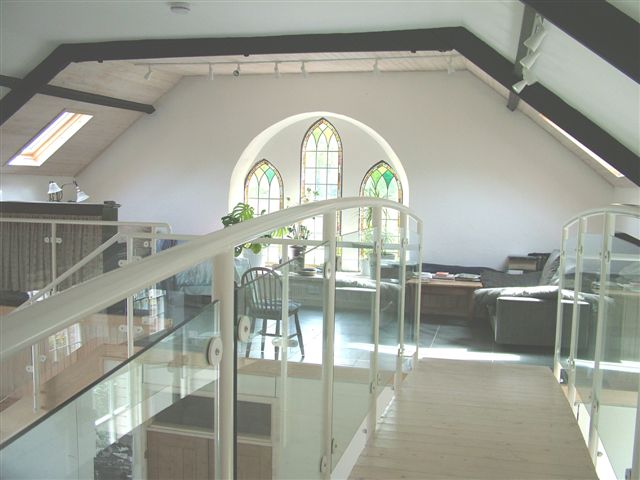 PRICES
£50 per day includes 6 hours tuition, morning coffee
and afternoon tea. Lunch is self-catering and students
may like to bring a packed lunch or get a sandwich
from the village shop next door.
2017
PROGRAMME OF COURSES
SEPTEMBER
FRI 8, 15, 22, 29
PAINTING AND DRAWING
PART OF 10 FRIDAY CLASSES
9.30 – 12.30 and or 1.00 – 4.00
Special price of £220 for 10 x 3 hr session am
or pm
or £440 for both morning and afternoon sessions
Classes with Ann Hulme
THU 7, 14, 28
SILVER JEWELLERY
10 x THURSDAY CLASSES
1.00 - 4.00 Classes with Ann Skehel
Special price of £230 for 10 x 3 hr session

(Silver is not included)
SAT 23 & SUN 24
Making Mosaics
Special price of £100 for 2 days
With Teri Cookson
(£20 to pay Teri to cover cost of materials)
OCTOBER
SAT 28
PHOTOGRAPHY 10.00 - 12.30
PART OF 6 MONTLY SESSIONS
10.00 - 12.30 £132 for 6 x 3 hr session
With David Broadbent
FRI 6, 20, 27
PAINTING AND DRAWING
PART OF 10 FRIDAY CLASSES
9.30 – 12.30 and or 1.00 – 4.00
Classes with Ann Hulme
THU 5, 12, 19, 26
SILVER JEWELLERY
10 x THURSDAY CLASSES
1.00 - 4.00 Classes with Ann Skehel
Special price of £230 for 10 x 3 hr session
(Silver is not included)
NOVEMBER
FRI 3,10,17
PAINTING AND DRAWING
PART OF 10 FRIDAY CLASSES
9.30 – 12.30 and or 1.00 – 4.00
With Ann Hulme
SAT 18
PHOTOGRAPHY 10.00 - 12.30
PART OF 6 MONTLY SESSIONS
With David Broadbent
THU 2, 9, 23
SILVER JEWELLERY
10 x THURSDAY CLASSES
1.00 - 4.00 Classes with Ann Skehel
Special price of £230 for 10 x 3 hr session
(Silver is not included)
SAT 25 & SUN 26
Making Mosaics
Special price of £100 for 2 days
With Teri Cookson
(£20 to pay Teri to cover cost of materials)
DECEMBER
SAT 16
PHOTOGRAPHY 10.00 - 12.30
PART OF 6 MONTLY SESSIONS
With David Broadbent
COURSE DETAILS
If you require further information on any of the
courses we shall be very pleased to hear from
you so please send an email or give us a call.
ANN HULME
DRAWING AND PAINTING
FRI MORNINGS - 9.30 - 12.30
FRI AFTERNOONS 1.00 - 4.00
Art is inspiring; to be able to render form, to give shape
to ideas, to bring into existence the illusion of reality
through painting and drawing seems like magic.
Some part of it is magic, but the rest can be taught.
The basic approach to it all, to seeing, is applying
relative measurement, learning perspective,
foreshortening and handling space, and this is what
we shall be applying on these courses. Working with
colour follows from basic drawing. Painting on these
courses can be in watercolour, acrylics or oil paint .
Remember it is all to enjoy. There are stages as in
everything and you can make good progress in a
short space of time if you apply the basic formal elements.
DAVID BROADBENT
SATURDAYS
David will be teaching those necessary technical aspects
of photography that make an individual photograph a success.
If you are regularly disappointed with your results, can't pluck
up the courage to get off full auto, don't know your f stop from
your ISO or you are hoping to develop the skills you already
have then this is the course for you. It's fun and jargon
busting with a definite slant to the creative. David will walk
you through making the most of your digital camera, seeing
the picture, understanding the settings, making fine adjustments
to your camera's automation, using lenses, manipulating light,
both natural and artificial and storing, manipulating and presenting
your pictures. New comers are more than welcome and the
course benefits from a lively and active group willing to share
their own ideas.
Ann Skehel
Silver workshops
During the afternoons you will be working with sterling silver and learning basic techniques to create pieces of jewellery to your own design.
Firstly you will design your piece of Jewellery,
a simple ring, pendant, earrings or simple bangle. We will look at what you will need to make your Jewellery.
Then you will learn how to manipulate your silver by cutting, bending, shaping and texturing.
Some processes will require annealing, fusing and soldering.
You can learn how to set a cabochon stone on a ring or pendant, and how to make your own findings from ear hooks to necklace clasps.
There will be a lot of sanding to get rid of any marks before you will learn how to polish it to a high shine.
Teri Cookson
Making Mosaics
Teri has been creating mosaics for more than 10 years and has recently moved back from Spain where she had her own mosaic studio, making mosaic mirrors, house signs, animal pictures, alphabet letters, and other decorative objects for the home, garden and for presents or special occasions. She now lives in the Wye Valley where she provides two- day Mosaic workshops.
LIFE SCULPTURE IN CLAY
Val uses traditional methods of sculpting, measuring and
working by eye to create her pieces. Using this approach
even complete beginners can get impressive results and
those with some experience can build upon their knowledge
of the figure. Creating a figure in clay is one of the most
absorbing processes. Just the feel of the clay touches
a deep chord in many of us. Students who attend life
classes say that learning how to sculpt improves their
drawing skills tremendously. You learn to look at the
figure with new eyes. Complete beginners and those
with some experience are welcome on the course.
JENNY BROOKS
Jenny, has retired and we wish her all the best for the future. we are currently looking for a new tutor to run similar classes.
BACK TO BASICS:
DRAWING & PAINTING
FOR IMPROVERS & BEGINNERS
Painting and drawing with Jenny Brooks in the
beautiful Wye Valley; a sound foundation is given
on the basic skills required to begin and develop
drawing and painting. The use of line, tone, texture,
colour, watercolour techniques, composition and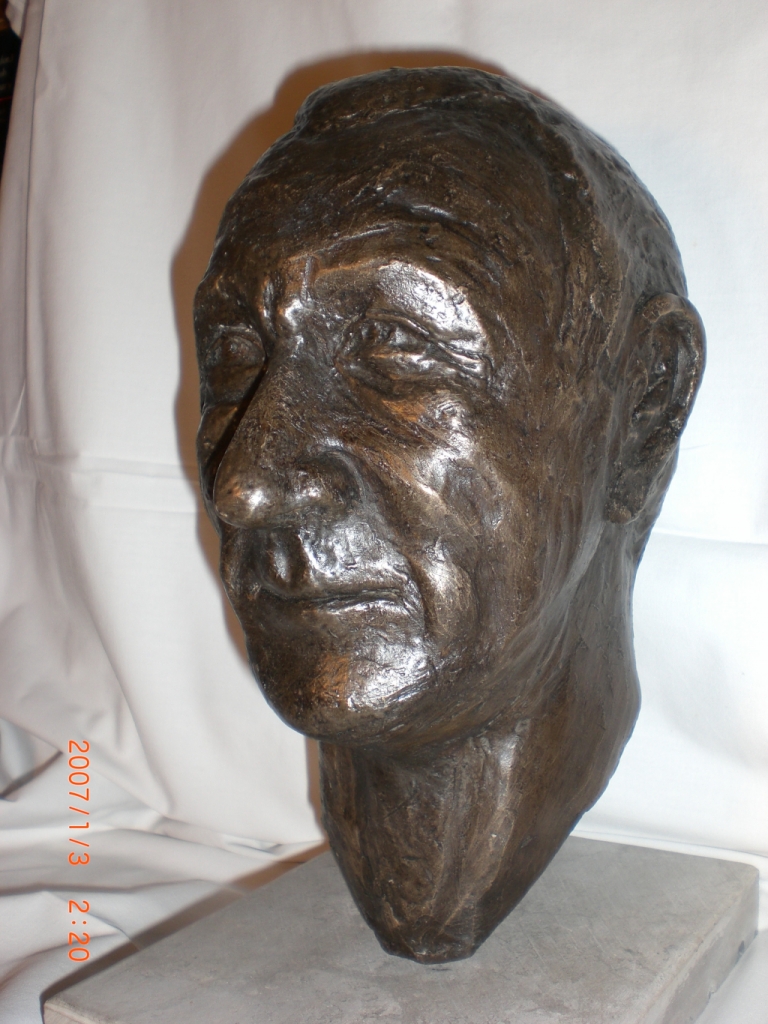 proportion will be covered. More experienced painters
are very welcome as well as beginners. The course
gives confidence to beginners and the more
advanced have the opportunity to experiment further
with paint and surface.
BOTANICAL AND MINIATURE PAINTING
Come and explore the fascinating world of botanical
and miniature painting and drawing. Jenny's academic
approach to her teaching enables her students to
develop an understanding of the creative skills
required when drawing or painting from observation.
Beginners and Improvers will all enjoy and benefit
from Jenny's individual tuition in line, tone, form and
watercolour techniques. Her own portrait miniatures
and botanical studies in pencil and watercolour on
paper, ivorine and vellum have won many awards.
As the groups are small and each student has
individual tuition, beginners and improvers in both
of the above are welcome on all courses. So if
for example your interest is Botanical Painting
and you would like to come on the May/June course
you will be very welcome.
PAINTING THE ROMANTIC LANDSCAPE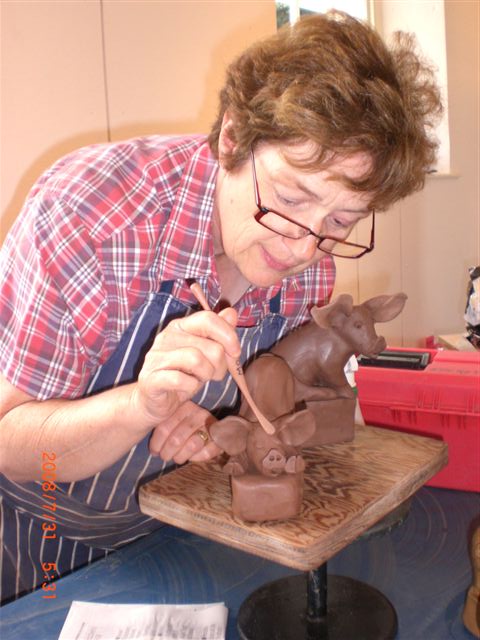 The Wye Valley Art Centre at Llandogo is the perfect
setting for learning more about the romantic landscape
tradition and enjoying a week's painting. In a mixed
programme of talks, demonstrations and practical
work we shall be looking at the practice and ideas
of artists Alexander Cozens (1717-1786),
Samuel Palmer (1805-1881) &
Graham Sutherland (1903-1980) and how the notion
of 'romantic' changed in three centuries. Each of the
three artists will be used as examples of different ideas
about the romantic landscape – differences of
technique as well as vision. Cozens will provide a
wonderful introduction to an imaginative, materials
based approach; Samuel Palmer's early work at
Shoreham will be the basis of a more developed fusion
of imagination and observation; and finally Sutherland
will inspire us to a more modern approach to the
landscape tradition, which was forged not far away in
Pembrokeshire
CHINA RESTORATION
The students may bring along objects to be restored
and repaired. A list of what you should bring with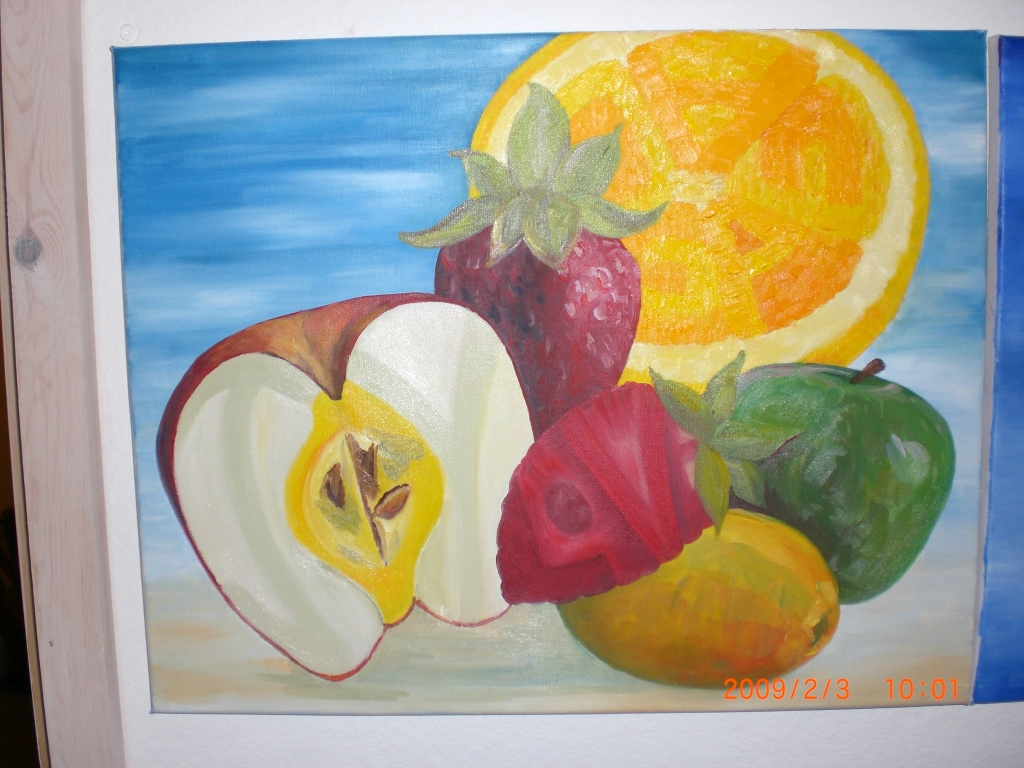 you will be sent out at the time of booking and if you would
like to have further information beforehand
we will be happy to help.
STAINED GLASS WORKSHOP
These courses are suitable for beginners and improvers.
Aza will provide the essential tools and there will be a
charge for materials on both courses.
For the stained glass course the tutor will bring a
diverse supply of glass and lead which enables students
to choose colours to suit their designs at the time.
With the china restoration students may bring along
objects to be restored and repaired.
A list of what you should bring with you will be sent out
at the time of booking and if you would like to have
further information beforehand please let us know.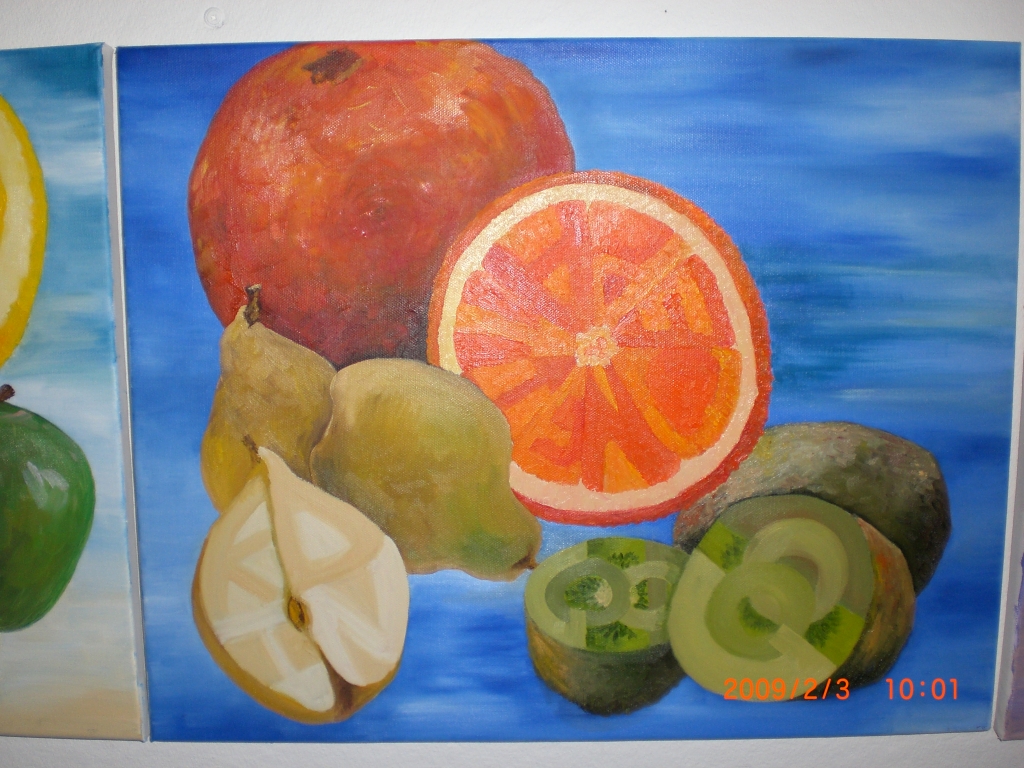 PICTURE FRAMING WORKSHOP
Learn everything you need to know in a weekend.
How to handle and cut glass

How to measure correctly for framing

How to cut bevelled mounts

How to choose colours/proportions

What type of mountboards to use

How to attach pictures into mounts

How to cut frames

How to assemble frames

Best tools to use

Advice on where to purchase materials
All tools and materials (at cost) are provided. You will complete two framed and mounted pictures over the weekend. The only thing you need to bring is a selection
of small prints/photos/paintings from which to choose a
suitable one for framing.These must be no more than 8"x10"
as it is not possible to accommodate larger pictures.
We have our own self-catering cottages available nearby, please look at our accommodation
web site www.viewpointholidays.com
Or we can provide you with a list of local places to stay for bed and breakfast.
2016 News
THE WYE VALLEY ARTS CENTRE is continuing to build up the funds for KIDZART where children from disadvantaged and troubled backgrounds will be able to work with skilled tutors to make problem solving an exciting fun and transforming experience. The proceeds from our exhibitions of the last 2 years have been donated to start the charitable fund and the website ( www.kidzart.co ) through which you will be able to be informed and involved has been started. There are works of art for sale at Wye Valley Arts Centre and again the proceeds will be donated to the charitable fund. we are hopeful that 2016 may be the year when we can have the first group of kids to visit.
KIDZART will be able to offer young children ( prior to secondary education ) a hands-on, creative experience over a whole weekend to explore different mediums. The aim is for these children to have fun with art, learn new skills, feel inspired, shed old limiting beliefs and develop self confidence in an encouraging and supportive atmosphere at The Wye Valley Arts Centre. There will be a number of weekends scheduled throughout the year and the children and their carers will be staying overnight at the Hillcrest Camp near St. Briavels.
Such are the demands on school timetables that art is often relegated to a minor role but a 3 day stay with KIDZART gives children a real opportunity to discover and develop self expression, problem solving skills and of course enjoyment through these visits. With Art there are no wrong directions so there can be no mistakes. Each child will also receive, at the end of their stay, an arts pack to encourage them to continue enjoying and expressing themselves through art.
If you would like to help by making a donation please do so and give your details to us so we can keep you informed of our activities. Our courses will also contribute to the charity,