PROGRAMME OF COURSES 2020
WINTER/SPRING 2020
PAINTING AND DRAWING 10 FRIDAY CLASSES Ann Hulme
FRIDAYS 9.30 – 12.30 and or 1.00 – 4.00
17, 24, 31 JANUARY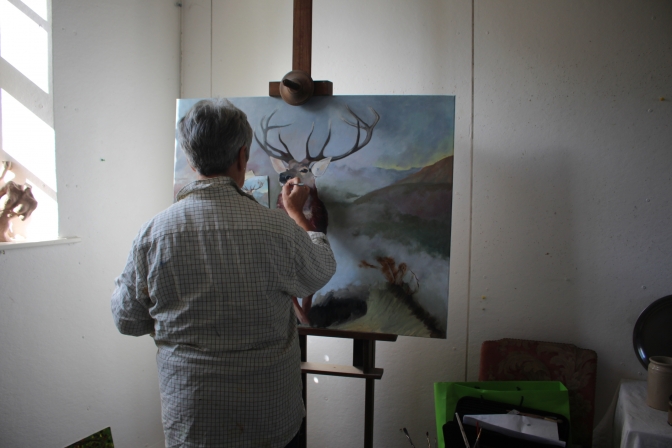 7, 14, 21, 28 FEBRUARY
6, 13, 20 MARCH
£220 for 10 x 3 hr session am or pm
SILVER JEWELLERY 10 THURSDAY CLASSES Ann Skehel
THURSDAYS 1.00 - 4.00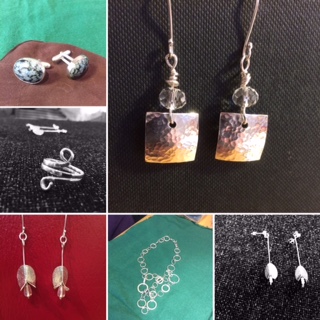 16, 23, 30 JANUARY
6, 13, 20, 27 FEBRUARY
5, 12, 19 MARCH
£230 for 10 x 3 hr session
(Silver is not included)
PLAY WITH CLAY FOR A DAY Val Welham
SATURDAYS 9.30 - 4.00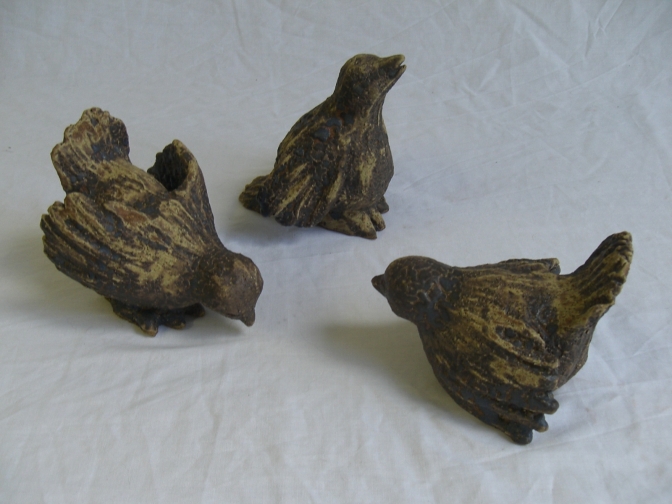 18 JANUARY
25 APRIL
£50 for one day workshop
WEAVING WITH WASTE Sarah Cooke
SUNDAYS 9.30 - 4.00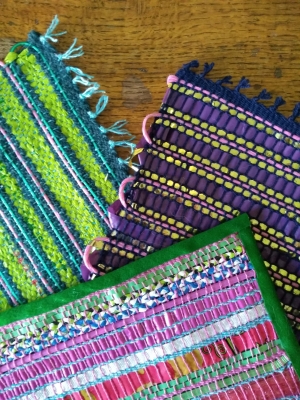 15 MARCH
£50 for one day workshop
SPRING/SUMMER 2020
PAINTING AND DRAWING 10 FRIDAY CLASSES Ann Hulme
FRIDAYS 9.30 – 12.30 and or 1.00 – 4.00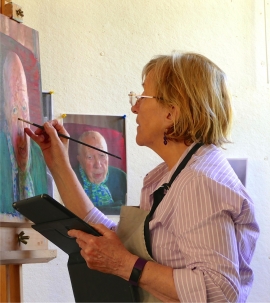 17, 24 APRIL
1, 15, 22, 29 MAY
5, 12, 19, 26 JUNE
£220 for 10 x 3 hr session am or pm
SILVER JEWELLERY 10 THURSDAY CLASSES Ann Skehel
THURSDAYS 1.00 - 4.00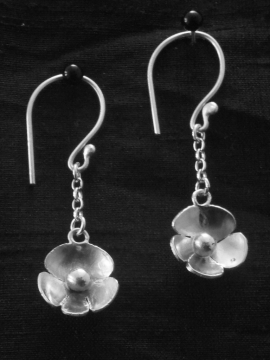 16, 23, 30 APRIL
7, 21, 28 MAY
4, 11, 18, 25 JUNE
£230 for 10 x 3 hr session
(Silver is not included)
WEAVING WITH WASTE Sarah Cooke
SUNDAYS 9.30 - 4.00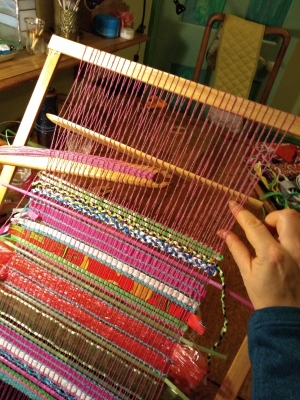 14 JUNE
£50 for one day workshop
PAINTING AND DRAWING 6 DAY COURSE Ann Hulme
18, 19, 20, 21, 22, 23 JULY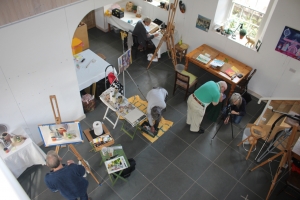 £50 per day
PLAY WITH CLAY FOR A DAY Val Welham
SATURDAY 9.30 - 4.00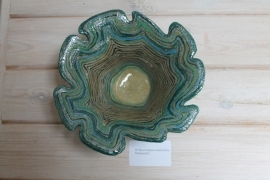 25 JULY
£50 for one day workshop
AUTUMN 2020
PAINTING AND DRAWING 10 FRIDAY CLASSES Ann Hulme
FRIDAYS 9.30 – 12.30 and or 1.00 – 4.00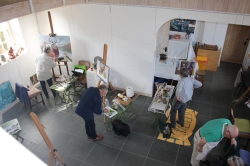 11, 18, 25 SEPTEMBER
2, 9, 16, 23, 30 OCTOBER
6, 13 NOVEMBER
£220 for 10 x 3 hr session am or pm
SILVER JEWELLERY 10 THURSDAY CLASSES Ann Skehel
THURSDAYS 1.00 - 4.00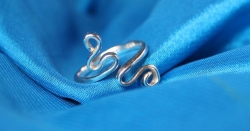 10, 17, 24 SEPTEMBER
1, 8, 15, 22, 29 OCTOBER
5, 12 NOVEMBER
£230 for 10 x 3 hr session
(Silver is not included)
WEAVING WITH WASTE Sarah Cooke
SUNDAYS 9.30 - 4.00
13 SEPTEMBER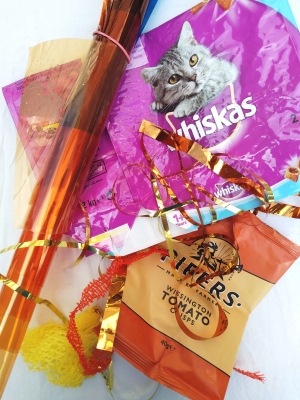 13 DECEMBER
£50 for one day workshop
PLAY WITH CLAY FOR A DAY Val Welham
SATURDAY 9.30 - 4.00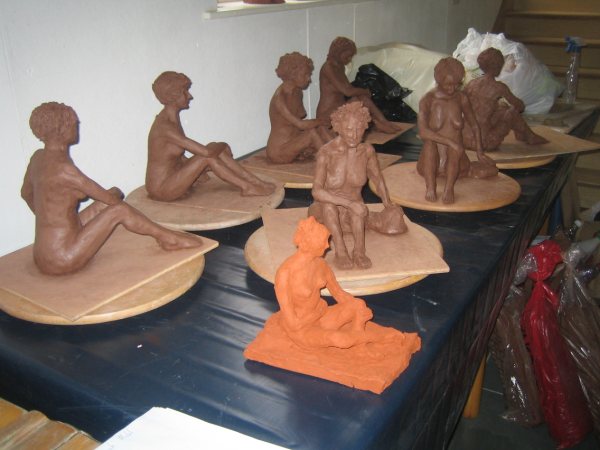 17 OCTOBER
£50 for one day workshop
One day courses include 6 hours tuition, morning coffee and afternoon tea. Lunch is self-catering and students may like to bring a packed lunch or get a sandwich from the village shop next door. ½ day courses include coffee and/or tea.
The Centre is also available to be hired exclusively for your own group (maximum 8 persons) at £100 per day.
Please ask for availability throughout the year; if you are coming from a distance our self-catering cottages may be of interest.
The Dovecote Cottage sleeps up to 9 and the Coachman's Cottage sleeps up to 5, for more information about these please go to www.viewpointholidays.com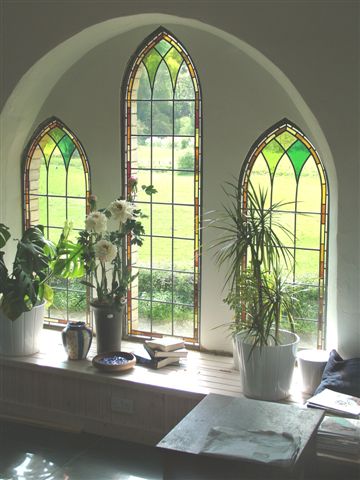 Minimum of 3 nights. We look forward to hearing from you.
COURSE DETAILS
If you require further information on any of the
courses we shall be very pleased to hear from
you so please send an email or give us a call.
ANN HULME
DRAWING AND PAINTING
FRI MORNINGS - 9.30 - 12.30
FRI AFTERNOONS 1.00 - 4.00
Art is inspiring; to be able to render form, to give shape
to ideas, to bring into existence the illusion of reality
through painting and drawing seems like magic.
Some part of it is magic, but the rest can be taught.
The basic approach to it all, to seeing, is applying
relative measurement, learning perspective,
foreshortening and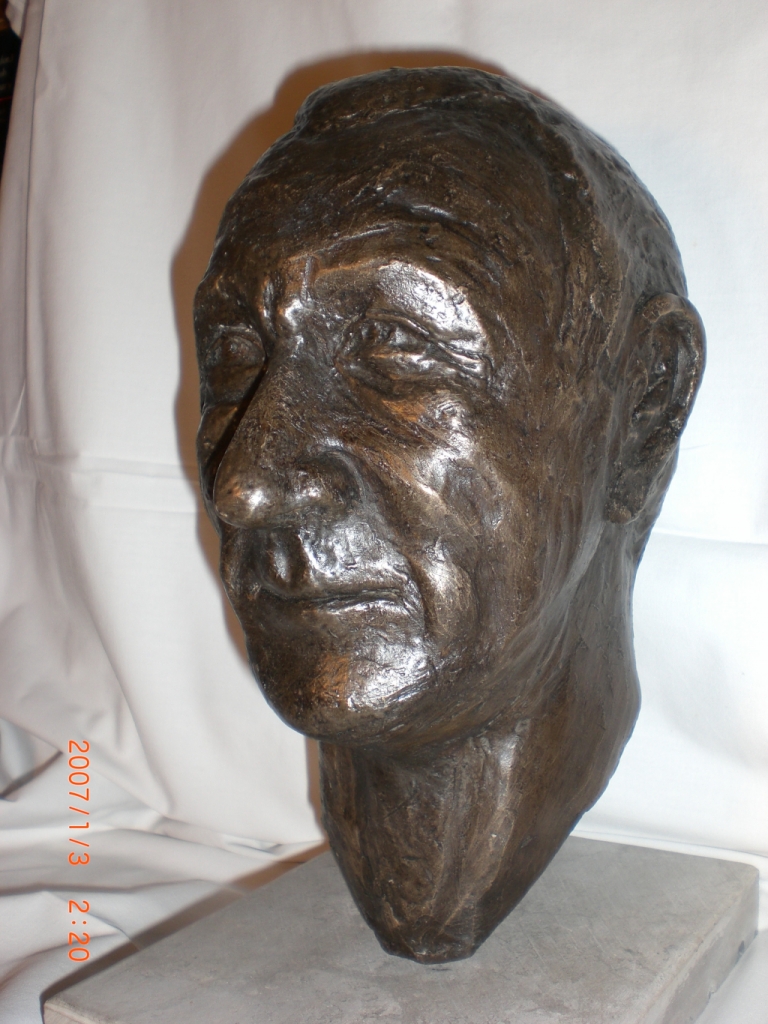 handling space, and this is what
we shall be applying on these courses. Working with
colour follows from basic drawing. Painting on these
courses can be in watercolour, acrylics or oil paint .
Remember it is all to enjoy. There are stages as in
everything and you can make good progress in a
short space of time if you apply the basic formal elements.
ANN SKEHEL
Silver workshops
During the afternoons you will be working with sterling silver and learning basic techniques to create pieces of jewellery to your own design.
Firstly you will design your piece of jewellery,
a simple ring, pendant, earrings or simple bangle. We will look at what you will need to make your jewellery.
Then you will learn how to manipulate your silver by cutting, bending, shaping and texturing.
Some processes will require annealing, fusing and soldering.
You can learn how to set a cabochon stone on a ring or pendant, and how to make your own findings from ear hooks to necklace clasps.
There will be a lot of sanding to get rid of any marks before you will learn how to polish it to a high shine.
VAL WELHAM
Play with clay for a day
one day workshop in which you can explore the medium of clay. Working from various sources; photographs, objects, nature, you will be encouraged to experiment with abstract forms as well as literal interpretations.
Students who have a specific piece of work in mind that they would like to produce will be assisted by the tutor in any techniques that might be needed.
This workshop gives students the opportunity to develop their work further. We proceed at our own pace and share progress in a sociable atmosphere of friendly criticism with the group. Some of our best work is achieved working alongside others so please come and join us.
An inspiring workshop to encourage your creative skills. Suitable for all levels including complete beginners. No previous experience is necessary. The emphasis will be on creativity and enjoyment.
Last year students created varied pieces; bird box, green man, wall plaques and animal sculptures.


SARAH COOKE
In this one-day course, you can make a small bag, table mat or attractive wall-hanging. You will learn how to warp up a frame loom, basic weaving techniques, and have the opportunity to try out lots of different materials, and learn how to finish off your piece of weaving.
The course is suitable for complete beginners, but experienced weavers will also be inspired to look at their choice of materials in a completely new way.
All materials will be provided, including plastics, twines, phone cables, foam packaging, random yarns, fabrics, old jewellery. A charge of £4 per person to be paid on the day. You also have the option of buying the frame loom, pick-up stick and shuttle, for £15, at the end of the session.